Bitcoin is getting a boost from a report that billionaire Peter Thiel is making a big bet on cryptocurrency.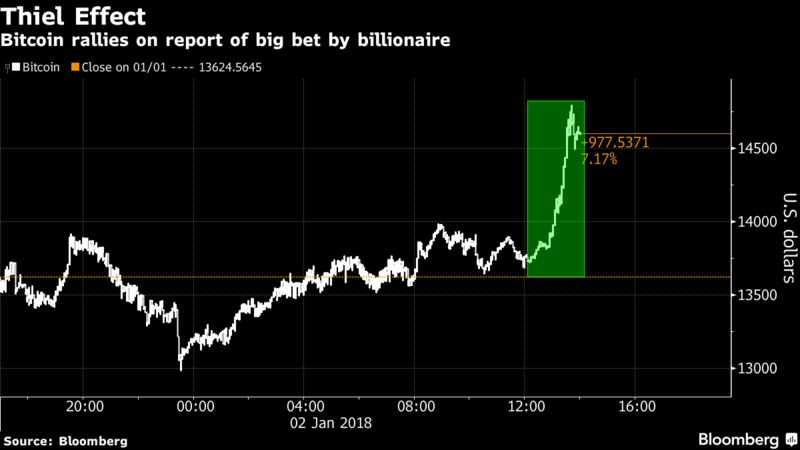 Founders Fund, the venture-capital firm co-founded by Thiel, has amassed hundreds of millions of dollars of bitcoin, the Wall Street Journal reported Tuesday, citing unnamed people familiar with the matter.
Bitcoin rose as much as 8.6 percent to $14,797, according to prices compiled on Bloomberg.
For more on cryptocurrencies, check out the podcast:
Read more: http://www.bloomberg.com/news/articles/2018-01-02/bitcoin-gains-on-report-peter-thiel-makes-bet-on-cryptocurrency